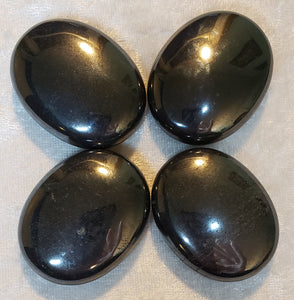 Cosmic Delights
Hematite Pillows
Regular price
$15.00
$0.00
Unit price
per
Stay Zen in our hectic world with Hematite! They have the ability to enhance confidence and strength in times of turmoil. According to legend, the Hematite crystal was used as a powerful talisman for warriors in the north of England because it was believed to preserve the blood or life essence of a fallen soldier wounded in battle. Your problems might not be as serious as Viking marauders sacking a village, but Hematite gives you a boost of vigor when you rejoin the hectic pace of the modern world.
 These pillows measure 1.75" x 1.375" and are .6" thick
Always remember, Cosmic Delights is your source for exceptional gift ideas and unique merchandise ranging from Jewelry, Incense, Crystals, and more! You can browse from the selection here, or stop in the store at 2717 E. Washington Ave. in Madison, WI for the full range of products available.
---