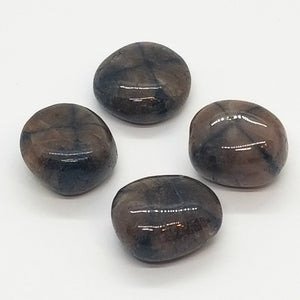 Cosmic Delights
Chiastolite Tumbled
Regular price
$4.00
$0.00
Unit price
per
*These stones are assorted, what you get is what you get, and are sold individually*

This brown stone has a highly protective vibration. In the distant past Chiastolite was used to ward off the evil eye and curses by ancient people. This is a stone of balance and harmony. This is an excellent stone for you to use alongside the higher vibration stones, as it is a powerful stone to aid you to journey to higher spiritual realms and learn about the contents of the Akashic records while remaining grounded.

Approximately 0.75 inches (2cm)

Always remember, Cosmic Delights is your source for exceptional gift ideas and unique merchandise ranging from Jewelry, Incense, Crystals, and more! You can browse from the selection here, or stop in the store at 2717 E. Washington Ave. in Madison, WI for the full range of products available.


---