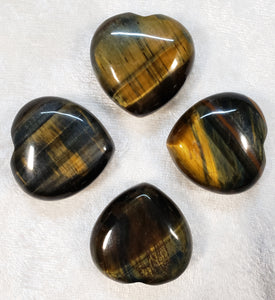 Cosmic Delights
Blue Tiger's Eye Hearts
Regular price
$10.00
$0.00
Unit price
per
Also known as Hawkseye, this stone has the ability to make you see the issues that might have been hard to see otherwise. It will give insight to your internal struggles and emotional issues. 
Blue Tiger's Eye is a highly reflective and chatoyant stone. It's silky appearance enhances the stone's beauty.
This stone is found in different locations all over the world, but its largest deposits can be found in Namibia, India, Canada, and Brazil.
These stunning and unique hearts measure 1.125" x 1.125" and are .5" thick
---