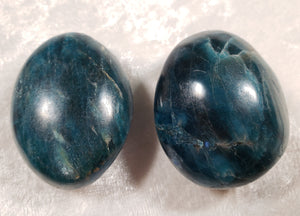 Cosmic Delights
Blue Apatite Palm Stones
Regular price
$15.00
$0.00
Unit price
per
Blue Apatite will stimulate the growth of the gift of clairvoyance or psychic visions and its metaphysical properties work through both the third eye chakra and throat chakras.
It will assist you with lucid dreaming and astral travel, and it encourages you to be of service in a more humanitarian way. 
Measurements for these deep blue palm stones are roughly 1.5" x 2" x .75"
---